Writing - Endless Freedom: 35 Days on the Duct Tape Fringe
In a sense, this was the article that started it all. My first published story was this feature piece in Backcountry Magazine in Sept. 2001. It detailed an epic ski tour that my friends Todd Calfee, Holly Pearson and I undertook in the Spring of 2001. It was an amazing trip, and I also documented it in the ski film that I made called A Story of Mountains and People, which was screened at the local Fringe Film Series in Mammoth Lakes, CA. We skied from Rock Creek Lodge to the South Fork of Big Pine Creek over the course of 35 continuous days. So many great turns, so many peaks, and awesome days spent out in the open. It really was something, and when this was published I pretty much thought this sort of thing was all I'd ever do.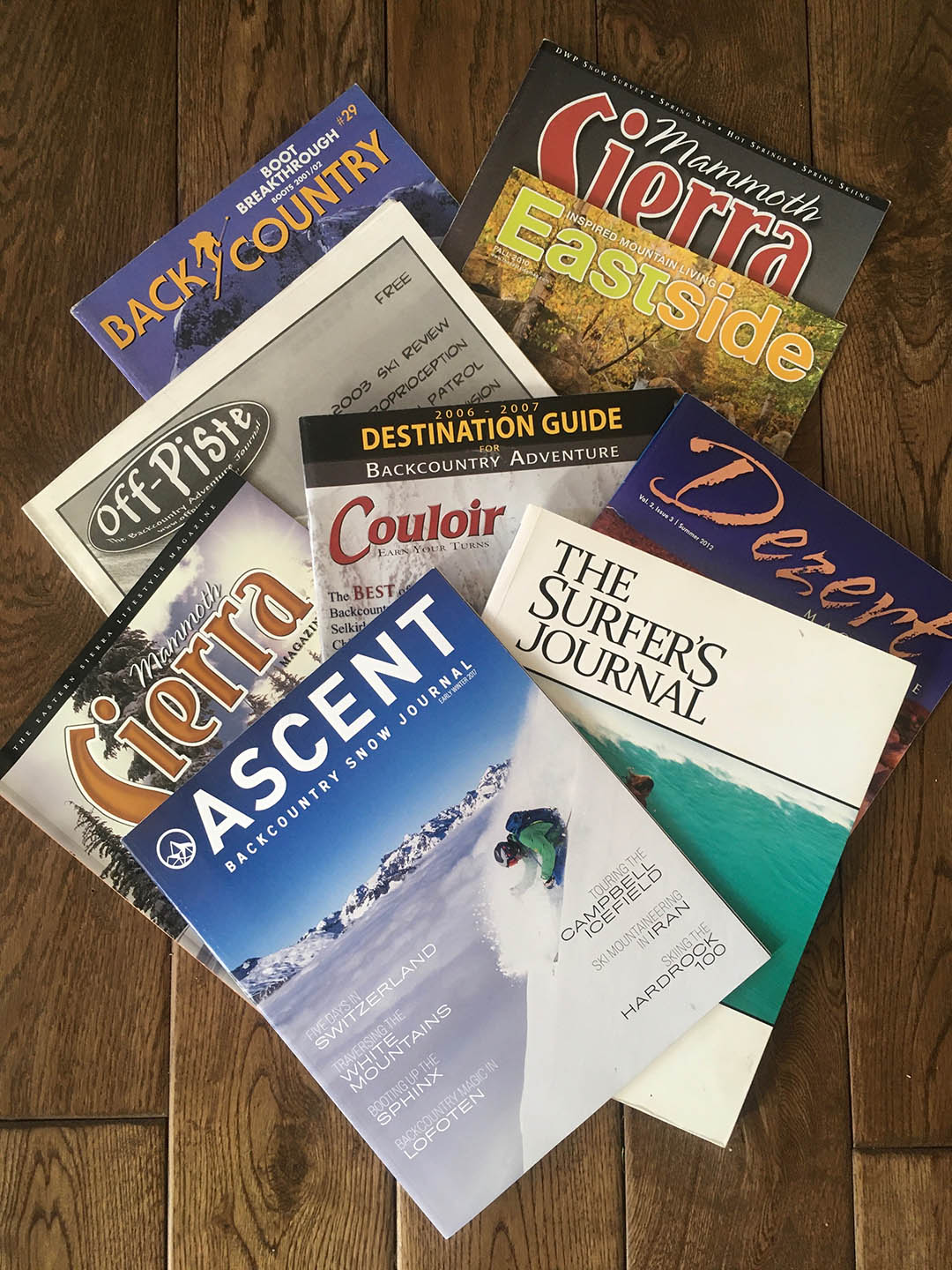 Since having that article published, I've been published in numerous other magazines, and it's still a passion of mine.